---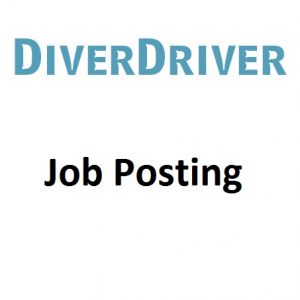 If you have an opening for a DiverDriver job you can list it here for just $10 per month. This fee is to help support hosting and maintenance of this site. Job listings will be newest listed at the top. Send your job listing here and when it is paid I will add it to this page. It will also be posted to our Facebook Group.
---
01/07/2019
Skydive Philadelphia is a busy 7 day a week full time turbine drop zone and is looking for a Pilot for our upcoming 2019 Season. Our primary aircraft is a Cessna Caravan or PAC 750. However we often fly other aircraft. Individual's must a minimum of 750 total hours and have commercial rating, previous turbine and or jump pilot experience preferred but not required. Must be legal to work in the United States. For more information questions or concerns please send your resume and information to Aaron at skydivephilly@gmail.com or call 215-257-3645 (emails are preferred). please
---
01/05/2019
Skydive Tecumseh in Michigan has a position available for a King Air pilot starting in April 2019. Must have at least 1000 hours TT, training available for the right candidate.  Excellent rates of pay commensurate with experience. We take maintenance of our aircraft seriously our pilots have discretion to send aircraft in for service proactively. This is an employed position, must be legal to work in US. We ask for a positive attitude and good work ethic that places safety above all considerations.
Contact Franz Gerschwiler at: info@skydivetecumseh.com