---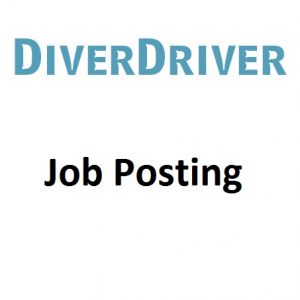 If you have an opening for a DiverDriver job you can list it here for just $10 per month. This fee is to help support hosting and maintenance of this site. Job listings will be newest listed at the top. Send your job listing here and when it is paid I will add it to this page. It will also be posted to our Facebook Group.
---
07/08/2018
B.I.G. Skydiving has an immediate need for a 1000TT+ jump pilot in Hawaii.  Quiet oceanfront airport, Turbo 206, 50.00/hr tach time paid, nice housing near airport, staff vehicles, and free time in the afternoons to enjoy and explore the island!  Long term preferred, but short term ok!  Contact Happy at fly@bigairtours.com or call 808-937-9258.  Aloha!
---
07/04/2018
Skydive Coastal Carolinas is looking for a King Air B90 Pilot preferred minimums are 1000hrs Total time, 500 multi-engine, with 25 hours in a King Air B90 and 25 drops.
Skydive Coastal Carolinas is looking for a Cessna 182 pilot preferred minimums are 500 TT.
Contact Brian Strong his phone number is 910-713-5677 his email is bstrong53@gmail.com.
---
07/03/2018
Ultimate Skydiving Adventures in Delta, CO needs a pilot from July 5th to November 1st. We have long term and short-term positions available. We fly a 1961 182 D Jump plane And a 1964 182 G Scenic Air Tour plane 500 Hours minimum including 25 hours on a c-182. Previous experience preferred but not required. If you are a CFI there is local work at the airport for when we have down time. We operate from 7am – Noon 7 days a week. Pay is negotiable. Located between Grand Junction and Montrose Colorado.
Contact Ultimateskydivingadventures@gmail.com
---
06/28/2018
Skydive Boston is currently looking for an experienced pilot to fly the rest of the season south of Boston. We operate on a Friday to Monday schedule and offer competitive wages as well as housing on site. Must have at least 5 hours flying a Cessna 182.
Contact info@goskydiveboston.com