---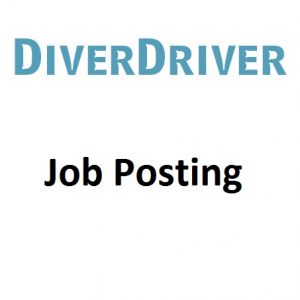 If you have an opening for a DiverDriver job you can list it here for just $10 per month. This fee is to help support hosting and maintenance of this site. Job listings will be newest listed at the top. Send your job listing here and when it is paid I will add it to this page. It will also be posted to our Facebook Group.
---
Las Vegas Adventures Chief Jump Pilot
The ideal candidate will be clean cut, professional, organized and have the ability to follow Las Vegas Adventures flight operations policies and procedures. Las Vegas Adventures has one of the best schedules in the industry, 6-8 hours per day March through October and 3-4 hours per day November – February. We operate 365 days per year so schedule flexibility, and the ability and willingness to work 6 days per week is required. We provide make/model training at no charge, but a time commitment is required. We offer daily, weather and annual guarantees and a contract completion bonus. $40K annual guaranteed. Applicants must be legal to work in the USA, hold a valid commercial rating and a current medical certificate.
Insurance requires:
1000 hours PIC
Turbine time preferred
Jump flight experience preferred
25 hours PIC in a PAC 750XL preferred
25 hours PIC in C206 preferred
Commercial License
Current 2nd class medical