---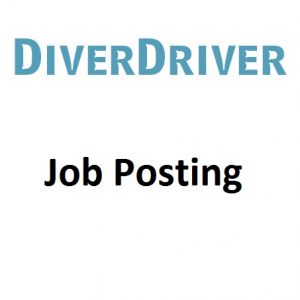 If you have an opening for a DiverDriver job you can list it here for just $10 per month. This fee is to help support hosting and maintenance of this site. Job listings will be newest listed at the top. Send your job listing here and when it is paid I will add it to this page. It will also be posted to our Facebook Group.
---
04/21/2021
Skydive Spaceland – Clewiston
Full-time 900HP C208B pilot position available in Clewiston, Florida. 5 days per week, consistent flying year-round. Housing provided if needed. Easy access to both coasts and major cities. Supported by Skydive Spaceland family of dropzones, nationwide.
Candidates MUST have 800 Hours total time. Preference given to jump-pilot time and turbine time. Contact info@desertsandaircraft.com for details.
---
05/06/2021
Desert Sand Aircraft is looking for a full-time Twin Otter and Caravan pilot for a busy year-round operation in Virginia. You will be the head pilot of a 2-plane operation with at least 1 other part-time pilot working with you. This is a 500+ hour per year operation flying both civilian and military jumpers.
Housing is provided if needed. Pay will be commensurate with experience. Requires a 1 year commitment.
Strong preference given to prior Twin Otter jump pilot experience. Minimum time for consideration is 1000 hours total time. MEL is a must. Preference given to higher turbine and MEL time candidates. Contact info@desertsandaircraft.com with resume.